Tuesday Social
Time: Tuesday, August 7th, 5:30-7:00 PM
Location: Omni Junior Ballroom, 2nd floor
Light hors d'oeurves
Beer and wine – 2 complimentary tickets for each conference attendee
Entertainment by Ron Jones Quartet
Wednesday Social
Time: Wednesday, August 8th, 5:30-8:00 PM
Location: Omni Junior Ballroom, 2nd floor
Heavy hors d'oeurves including an old-fashioned ice cream float bar!
Beer, wine, and spirits – 2 complimentary tickets for each conference attendee
Scavenger Hunt at the Omni!
Join us during the Wednesday Social for a fun activity to explore the rooftop deck, speakeasy, and library. For some, a friendly competition, for others an invitation to catch up in your favorite one of these fantastic venues, and for others, a chance to win prizes! The Scavenger hunt team competition will be held from 6 to 7 PM, with the start and end in the Junior Ballroom. A cash bar and hors d'oeurves will be available in the Junior Ballroom throughout the event.
Scavenger Hunt Links: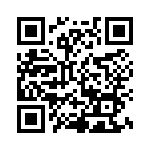 2018 5 Cities Scavenger Hunt, Rules and Regulations