What is 5 Cities Plus?
Five Cities Plus is a non-profit organization composed of major metropolitan wastewater agencies, which have come together in a common interest of the improvement of business conditions in the municipal wastewater industry, including promoting higher business operating standards and methods within the industry, along with fostering the education of the industry's customers to enable them to better utilize the industry's services.
What is the purpose of 5 Cities Plus?
To provide leadership in promoting the interest, health, safety, and welfare of residents of the Upper Mississippi/Ohio River basins by enhancing communication between, encouraging excellence within, and fostering prudent management and operations of, major metropolitan wastewater agencies in this region.  The '5 Cities' include Cincinnati, Columbus, Indianapolis, Louisville, and St. Louis, but other cities in the region are welcomed and encouraged to attend.
To improve business conditions in the municipal wastewater industry by means of technical and educational undertakings, including organizing and regularizing the 5 Cities Plus Conference among the said major metropolitan wastewater agencies, a conference which began in 1989 as a brief meeting in response to common problems, which has since provided a significant, almost-annual forum to review common issues typical of large municipal wastewater entities in this region, to articulate concerns, and to share lessons learned among the participating wastewater professionals.
What does 5 Cities Plus do?
5 Cities Plus gathers funding from sponsors to host an annual informational conference. The conference is planned by and hosted in a different city each year.
While the conference was originally set up for municipalities only, consultants are welcome to attend, and learn as well. There is a section for vendor booths and ample informational sessions and networking opportunities.
Any funds that remain after the conference has ended, less the start up for the following year's conference, are donated to charities that serve the interests of promoting clean water and environmental stewardship.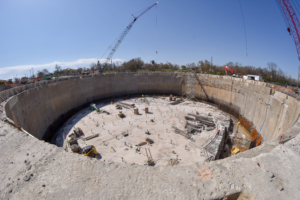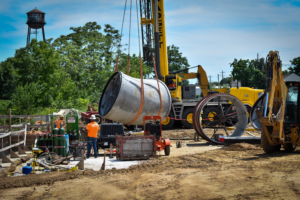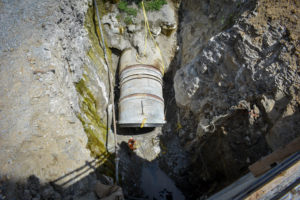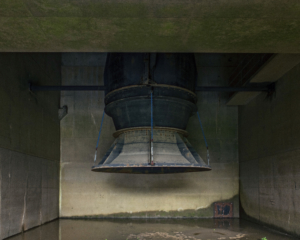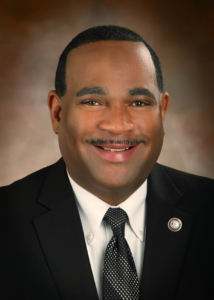 Tony Parrott | Executive Director, Louisville MSD
Tony Parrott has been in the public utility business for thirty years. After completing his degree in Communications at Georgetown College, Tony joined the frontline ranks at Butler County Department of Environmental Services, a water and wastewater utility serving a population of 120,000 in southwestern Ohio. During his first 10 years, Tony moved through the agency, working in almost every area before serving as Executive Director from 1995 through 2004.
In 2005, Tony became Executive Director of the Greater Cincinnati Water Works and Metropolitan Sewer District of Greater Cincinnati—bringing drinking water and wastewater services to 1,200,000 residents of Cincinnati, Hamilton County, southwestern Ohio and northern Kentucky. While at Cincinnati, Tony successfully negotiated a federal Consent Decree with the U.S. Department of Justice and U.S. EPA, which was approved by the federal court in August 2010. Challenged with a multi-billion dollar capital program and managing a $350M annual operating budget, Tony kept a visionary outlook and charged his staff with raising the bar every day. Under Tony's leadership the Metropolitan Sewer District of Greater Cincinnati won the 2014 U.S. Water Prize from the U.S. Urban Water Sustainability Council, a division of the U.S. Water Alliance. Cincinnati MSD also received the Platinum Award for Excellence in Management from the National Association of Clean Water Agencies.
After ten years in the top leadership role of the Metropolitan Sewer District of Greater Cincinnati and the Greater Cincinnati Water Works, Tony was appointed the Executive Director of the Louisville/Jefferson County Metropolitan Sewer District, which serves a population of 751,000 residents in Louisville Metro. At Louisville MSD, Tony oversees a 19-year federal Consent Decree, a capital budget of $187.5 M and a Strategic Business Plan through 2018—with the goal of bringing safe, clean waterways to the community and improving the value of water as a community resource.
Tony also sits on the Board of Directors for the National Association of Clean Water Agencies (NACWA)
representing Region 5 and the National Board of Directors for the Water Environment Research Foundation. In 2011, Tony was named a WEF Fellow by the Water Environment Federation and was recently recognized by NACWA with a National Environment Achievement Award in February 2014.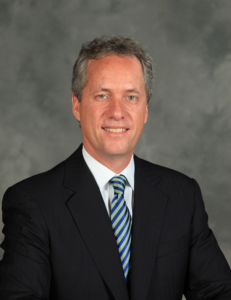 Greg Fischer | Louisville Metro Mayor
Greg Fischer is in his second term as Louisville's 50th Mayor. He was named a Public Official of the Year from Governing magazine in 2013. A 2016 Politico survey named him as the most innovative mayor in America, and in June 2017, Politico named him among its list of 11 most interesting mayors in America. Mayor Fischer is a trustee for the U.S. Conference
of Mayors.
During Mayor Fischer's tenure, Louisville has added 71,000 jobs and 2,500 new businesses. More than $12 billion in capital construction is planned or underway in the city, and between 2014 and 2016, 11,000 Louisvillians worked themselves out of poverty, and another 8,300 families joined the middle class. Louisville has been named an International Model City of Compassion four times. The city's strong financial management has been recognized with positive ratings by the nation's "Big Three" credit agencies.
Fischer is a longtime entrepreneur who started several businesses, including SerVend International and Iceberg Ventures, a private investment firm. He also co-founded bCatalyst, the first business accelerator in Louisville.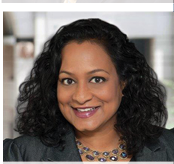 Radhika Fox | Chief Executive Officer, U.S. Water Alliance
Radhika Fox is the Chief Executive Officer of the U.S. Water Alliance, a national nonprofit organization advancing policies and programs that build a sustainable water future for all. The Alliance educates the nation on the value of water, accelerates the adoption of one water policies and programs, and celebrates innovation in water management. Alliance membership includes water providers, public officials, business leaders, environmental organizations, community leaders, policy organizations, and more. The Alliance also coordinates the Value of Water Campaign, a national campaign driven by leadership across the water sector, dedicated to raising awareness about the nation's aging water infrastructure. In her roles as CEO of the Alliance and Director of the Value of Water Campaign, Radhika is a sought-after expert for media covering water issues.
Radhika has over 20 years of experience in developing policies, programs, and issue-based advocacy campaigns. Radhika previously directed the policy and government affairs agenda for the San Francisco Public Utilities Commission, which is responsible for providing 24/7 water, wastewater, and municipal power services to 2.6 million Bay Area residents. She also served as the Federal Policy Director at PolicyLink, where she coordinated the organization's policy agenda on a wide range of issues, including infrastructure investment, transportation, sustainable communities, economic inclusion, and workforce development. She holds a B.A. from Columbia University and a Masters in City and Regional Planning from the University of California at Berkeley where she was a HUD Community Development Fellow.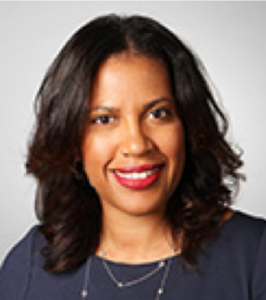 Kishia L. Powell, PE | Commissioner, Atlanta Department of Watershed Management
With expertise in sustainable water infrastructure management, Kishia has leveraged 20 years of experience in both the public and private sectors to successfully serve municipalities across the United States and London, England. As Commissioner of Atlanta's Department of Watershed Management, she led efforts to ramp up spending on the utility's five-year capital program estimated at more than $1B, including the $350M Water Supply Program, which will expand the City of Atlanta's water reserves from less than a week to 30 days or more.
Ms. Powell is also leading groundbreaking efforts in workforce development on Atlanta Mayor Keisha Lance Bottoms' reentry program to employ as Watershed Trainees, non-violent offenders approaching release in 12-18 months. Titled Preparing Adult Offenders to Transition through Training and Therapy (PAT³), this program is a partnership between the City of Atlanta Department of Corrections, the City of Atlanta Department of Watershed Management, the Georgia Department of Corrections and the Atlanta Urban League. PAT³ aims to help reintegrate incarcerated individuals into society who have ties to Atlanta and 12-18 months of their sentences remaining.  The program is designed to reduce recidivism rates, improve public safety and foster closer family relations, having started with a focus on Fathers.
Ms. Powell previously served as Director of Public Works for the City of Jackson, MS where she led the effort to develop a comprehensive capital improvement program using an infrastructure sales tax. She is a licensed Professional Engineer in Maryland, Virginia and the District of Columbia and she holds a Bachelor of Science degree in Civil Engineering from Morgan State University's Clarence M. Mitchell, Jr. School of Engineering.
 Adam Krantz | CEO, National Association of Clean Water Agencies (NACWA)
Adam Krantz is currently CEO of the National Association of Clean Water Agencies (NACWA), where he has served in a number of positions since May 2001.  Mr. Krantz directs an unparalleled team in Washington, DC, that advocates on behalf of the nation's public clean water agencies on an array of regulatory, legislative, legal and communication initiatives geared toward ensuring sustainable clean water agencies and a move toward the Utility of the Future.
Prior to his position at NACWA, Mr. Krantz was an associate editor/reporter at Inside Washington Publishers where his work focused on covering the U.S. Environmental Protection Agency's and Congress's national water quality initiatives.  Before entering the environmental arena, Mr. Krantz worked as an attorney in the Washington, D.C. law firm, Dickstein, Shapiro, Morin & Oshinsky on litigation matters.
Mr. Krantz served three years as the President of the Federal Water Quality Association and also served as the first Vice President of the Clean Water America Alliance (now the U.S. Water Alliance). Mr. Krantz has degrees from Columbia University in New York City, the American University's Washington College of Law in Washington, D.C., and the University of Chicago.  He is a member of both the District of Columbia and Maryland Bar.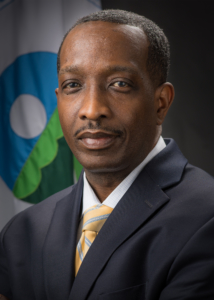 Andrew D. Sawyers | Director, Office of Wastewater Management
Andrew D. Sawyers is the Director of the Office of Wastewater Management at the U.S. Environmental Protection Agency in Washington, DC, where he oversees the management of the National Pollutant Discharge Elimination System (NPDES), the Clean Water Act's mechanism for the permitting of municipal and industrial discharge into surface waters of the U.S.  In his role as the Director of OWM, Andrew is also responsible for multiple technical and financial assistance tools for the development and maintenance of the country's wastewater infrastructure, including WIFIA, the Clean Water State Revolving Fund and EPA's Water Finance Center.
Previously at EPA, Andrew was the Deputy Director of the EPA's Office of Ground Water and Drinking Water.  In that capacity, he worked with the Director to manage the implementation of the Federal Safe Drinking Water Act.  Prior to EPA, he worked for the Maryland Water Quality Financing Administration, managing the State's Clean Water and Drinking Water State Revolving Funds and Maryland's Chesapeake Bay Restoration Fund.  Andrew has a Ph.D. from Johns Hopkins University in Geography and Environmental Engineering.